NeuroCafe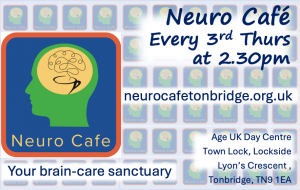 Launching in April 2023, the Tonbridge Neurocafe is going from strength to strength. If you live in and around Tonbridge and you want to join a growing list of people who come along, leave your details with us using the form that you will find here. 
Neurotalk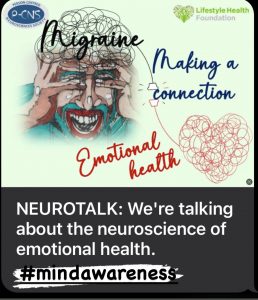 We are excited to announce our new series of live online conversations called NeuroTalk, In our first episode Neil Bindemann, neuroimmunologist and founder of the Person-Centred Neurosciences Society, who was diagnosed with a brain tumour in 2015, talked with brain-gut and microbiome neuroscientist and 
P-CNS steering committee member Dr Miguel Toribio-Mateas. Dr Toribio-Mateas, talked about his living experience which includes migraine, fibromyalgia and a diagnosis of ADHD. To watch the first 10 mins of this discussion please go to: https://youtu.be/RU3e__cVKgo
A Trauma-Informed Journey: Delivering Person-Centred Neuroscience Services – from a van
By Neil Bindemann, neuroimmunologist, living with a brain tumour diagnosis  and founder of the Person-Centred Neurosciences Society, for NR Times
It was in 2004 when the Primary Care Neurology Society (P-CNS) was established, with one of the main objectives being: to support the education of primary care health professionals to ensure people with suspected neurological conditions receive appropriate and timely specialist care.
While today, in 2023, this remains a key objective, the society has evolved considerably and have introduced a new vision that acknowledges the need to listen to and learn from people's living or lived experience….
Introducing the 100 word story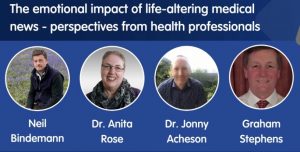 During a meeting held with Steering Committee members, Dr Anita Rose and Dr Jonny Acheson, in preparation for the Best Practice Show 2022, the idea of the 100 word story was born. It was felt that the 100 word story could offer a novel way of  communicating a living experience, with some important message.
So, Anita, Jonny, Neil and Graham went away from that meeting to create their stories: Jonny, an emergency medicine doctor, diagnosed with Parkinson', Anita, a neuropsychologist diagnosed with Clinically Isolated Syndrome and more recently with cancer, Graham a lifestyle medicine practitioner who experienced a head injury and Neil, diagnosed with a brain tumour. Here is the first of these stories is from Jonny.
A person-centred perspective through art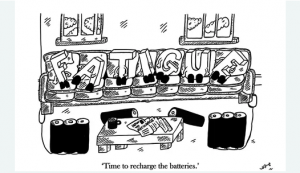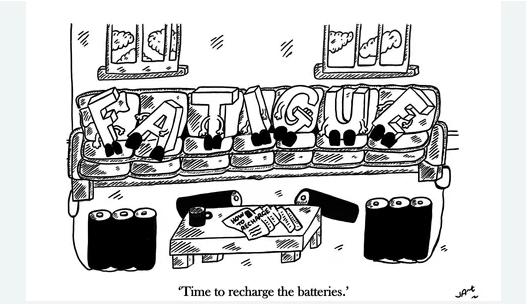 This image is one of many designed by P-CNS Steering Committee member and emergency medicine consultant, Dr Jonny Acheson, who  was diagnosed with Parkinson's in 2016. He strives to live as well as he can every day with a focus on exercise, diet & reducing stress.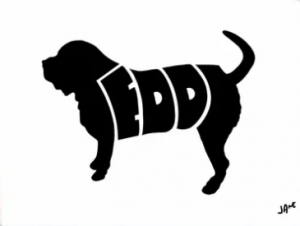 Jonny took up art as a hobby again a few years ago and uses this to educate about Parkinson's but also to draw people's pets and children's wall art using the letters that spell their name.
Jonny Acheson Art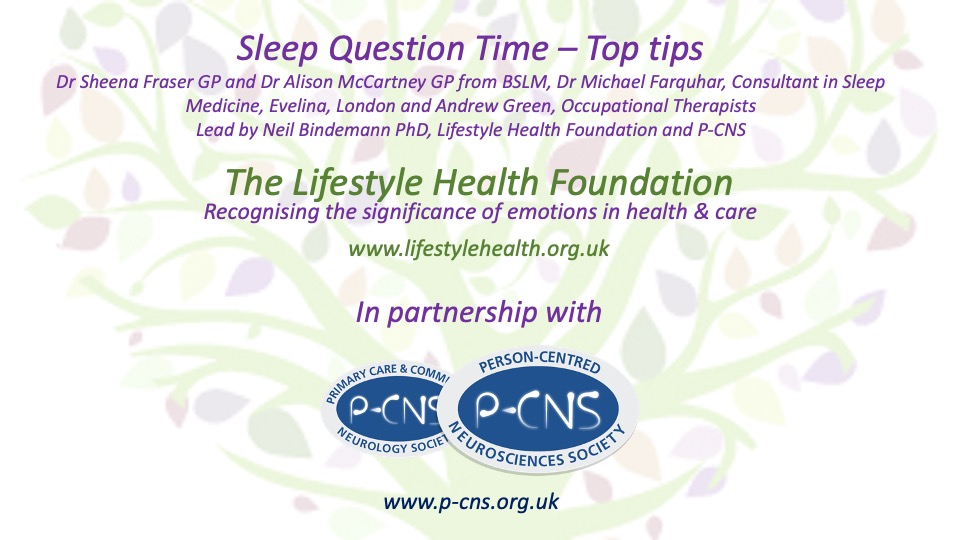 Help with Sleep – Top tips
We have added a selection of short videos that provide a number of top tips that were shared during a "Sleep Question Time" session run during the height of the COVID pandemic. The panel of healthcare professionals with an keen interest in sleep, both from primary and secondary care came together to share their knowledge of sleep and brought to the online Zoom webinar a combination of both personal and professional experience. The panel included sleep consultant, Dr Michael Farquhar, from Evelina London. To learn more about this series of video click on 'Watch now' or select the Sleep videos from the drop down from the 'Resources' menu option.
Watch now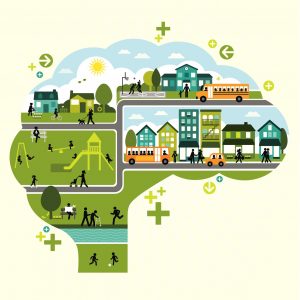 Complex Neuro in the Community.
Managing Complex Neurological Conditions in the Community was the topic of an event we held back in 2019. To access more information about the content of the conference and to watch  the talks please use the "Click Here" button.
Click Here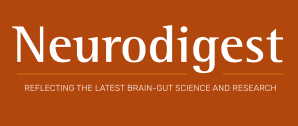 Who has the authority to write or say that a neuro condition 'is' progressive?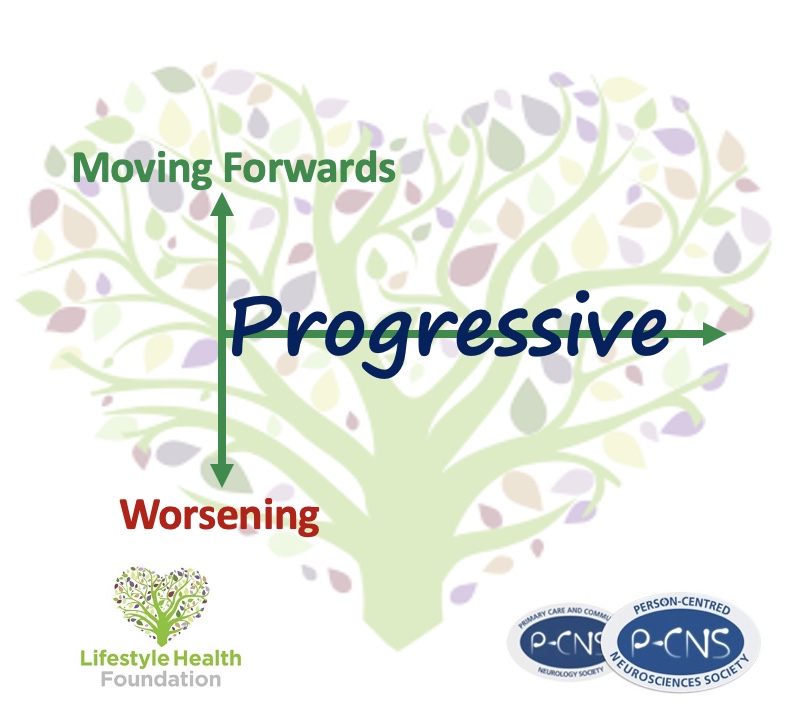 "Neither", according to P-CNS Exec Director, Neil Bindemann, who some people may know was diagnosed with a brain tumour in 2015.
Neil explains that this is especially when a person or service provides, or plans to provide, valued person-centred care. He goes on to say that perhaps more significantly, it is also neither if they wish the person to have hope, especially if by attending the service, they are to receive the highest standard of care "to live their best life."
Why that is, Neil, in a short article makes reference to two contrasting statements written about Type 2 Diabetes, which were published in two highly respected medical journals, over 20 years apart. You can read those statements and his very short article from this blog post 
Person-Centred Care Thoughts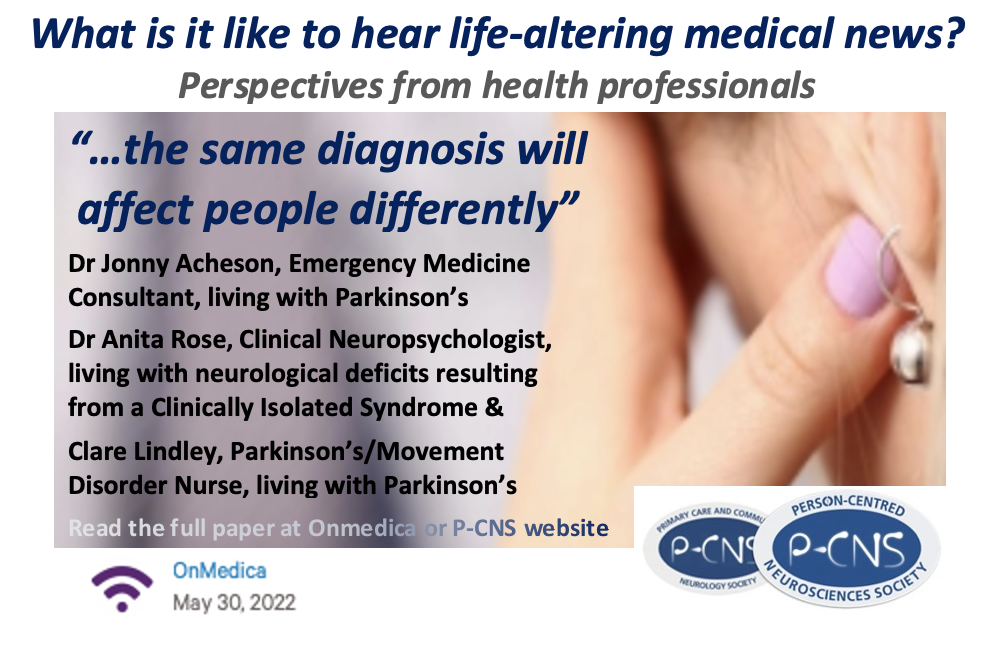 Members of the new Person-Centred Neurosciences Steering Committee have contributed to a paper that has been published one of the largest online medical education platforms in the UK, OnMedica
Our paper provides a unique window into what it's like to hear very challenging news, written with health professionals who have had to hear the news themselves! But importantly, it also highlights how upsetting and stressful it can be for many health professionals who are having to impart that challenging news, something that some people may not have appreciated before.
We hope the messages from this paper will be brought to the attention of many people to support the voice of those who feel they haven't been heard.
Read the paper
The P-CNS is a member of the Community Rehabilitation Alliance, which is comprised of over 50 organisations, most charities. The Alliance is committed to improving the provision of accessible, high-quality and person-centred community rehabilitation services. We are delighted to have contributed to the development of recently published CRA "Best practice standards". These standards provide recommendations to guide the development, delivery and monitoring of high-quality person-centred rehabilitation. To read more about this work and the standards, click on the image above.
Supporting Epilepsy Quality of Life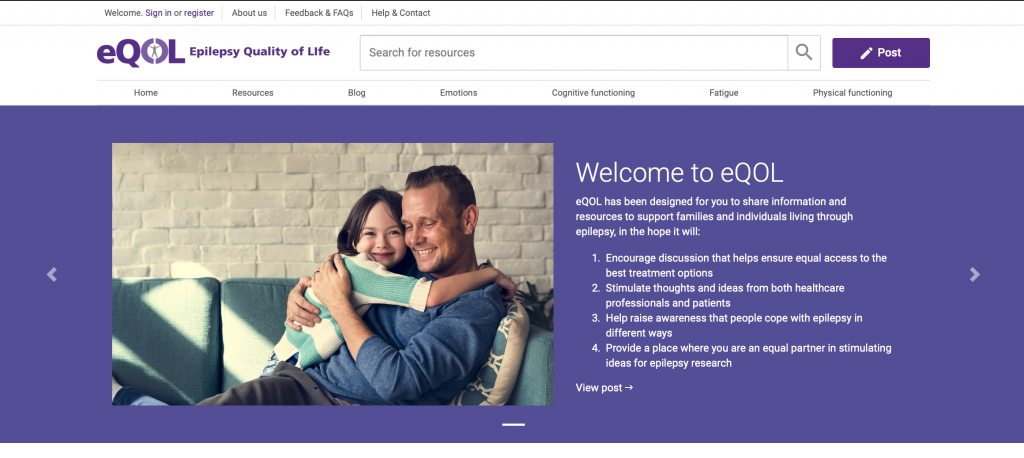 eQOL – Epilepsy Quality Online library
eQOL recognised the significance of lived experiences and has been designed for you to share information and resources to support families and individuals living through epilepsy, in the hope it will:
Encourage discussion that helps ensure equal access to the best treatment options
Stimulate thoughts and ideas from both healthcare professionals and patients
Help raise awareness that people cope with epilepsy in different ways
Provide a place where you are an equal partner in stimulating ideas for epilepsy research
Visit
Ketobakery.co.uk – supporting the person-centred work of the P-CNS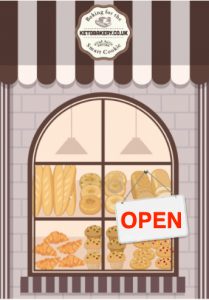 Ketobakery.co.uk, which was established at the end of 2022, is an online service set up to provide quick and simple approaches to eat foods that support people who wish to follow a ketogenic lifestyle, to balance or rebalance their health and wellbeing.
All profits from the sales going to help fund P-CNS work in collaboration with the Lifestyle Health Foundation and delivery person-centred lifestyle health services, such as the new Neurocafe in Tonbridge. To read the story behind the Ketobakery.co.uk and to start enjoying the health benefits associated with baking ketostyle, please click on the www.ketobakery.co.uk  window.
Open!
We have an array of resources available from our website, including videos from P-CNS neurology studies days, and presentations from a workshop on Parkinson's lead by Dr Tom Britton and another on Headaches lead by Dr Andy Dowson. To access these plus e-brain please register and pay the one off joining fee of £45
Click Here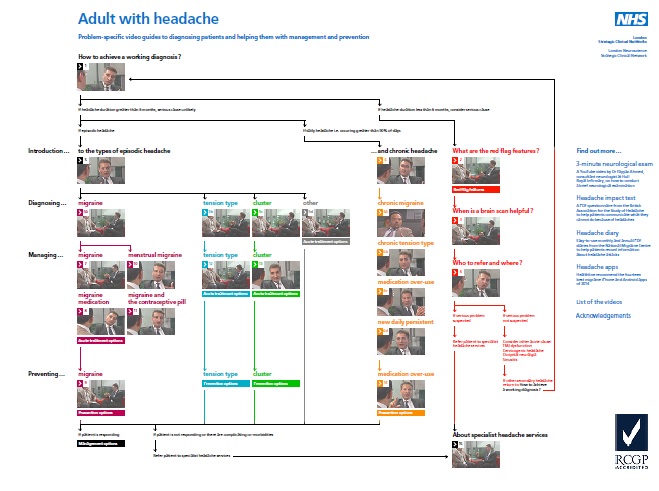 These are information, educational tools and shared learning video guides for three common neurological conditions; headache, dizzy spells, faints and fits have been developed to support GPs in managing the majority of patients locally rather than refer them to a specialist as an outpatient.
Click Here
ebrain, run by the Joint Neurosciences Council, represents the largest, most comprehensive web-based training multimedia facility in clinical neurosciences to support both training and Continuous Professional Development for those working in relevant fields. Get free access by joining the P-CNS.
Click Here
The significance of emotions in delivering person-centred care
In this presentation, given at Guidelines Live in Nov 2021, you will here how the P-CNS is learning through lived experiences to support a more person-centred care approach to the deliver of neuroscience services.
Watch now
We have recently started to develop a Facebook Group for people to come together and share living experiences to help everyone live their best life, after receiving live-altering medical news. If you want to become part of that community please come and join us on Facebook, where we also have a page where we aim to keep the Facebook community updated with our activities.

Find and like our Facebook page.