Neurodigest is a UK-based magazine which aims to bring together health professionals involved in the planning and implementation of care for patients with chronic neurological conditions and to identify and disseminate best practice. The ISSN number for the magazine is 2397-5687.
It is aimed particularly at those health professionals working in primary care and within a community setting.
The journal is published by Rachael Hansford of Whitehouse Publishing, in conjunction with the Primary Care Neurology Society. The print version is distributed to 2,500 readers.
We are able to provide Neurodigest free-of-charge thanks to the support of sponsors and advertisers. However, the editorial remains completely independent.
There are no charges for authors who contribute to Neurodigest.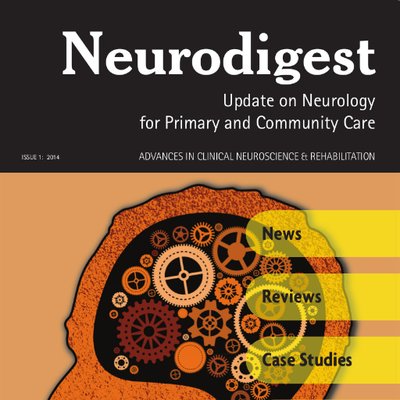 Click here to go to the neurodigest website