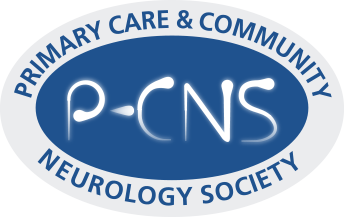 Welcome to the latest news bulletin from the P-CNS
March 2020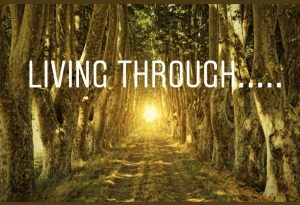 Living through…
With COVID-19 causing ripples throughout every corner of our lives, perhaps this offers an opportune moment for the neurology community (and its vast experience of signposting and providing healthcare for people coping with the stress associated with a neurology-related diagnosis) come together and share any practical tips on coping with stress and anxiety, in particular. 
Not only that, perhaps the community has we can use our years of training, and patient experience/reality, in both mind and brain to support the needs of the wider public, as we cope with an unprecedented global situation. Helping people to understand some of the neuroscience behind, why certain advice is being recommended, may even encourage people to heed the advice. Plus, it could even help the public to appreciate how times like this can have greater impact for a friend or neighbour who has a neurological condition. 
For me, it highlights, more than ever, why the phrase 'Living through…', which I've adopted and now tend to use when speaking on 'trauma (mental/physical)', is one approach that may help draw a person's attention away from the stress inducing situation. I also see it as offering a way to help focus on the 'light' that can appear at the end of a tunnel.
My drive for writing this short note comes from being fortunate enough to have some inspirational friends, such as, Tracy Posner, who wrote this fantastic article for Neurodigest, and Helen Spear, an exemplar when it comes to the role of AHPs in supporting brain tumour patients, and who wrote this insightful article.
March happens to be #braintumourawarenessmonth and #brainnjuryawarenessmonth and both Helen and Tracy are doing wonderful jobs of raising awareness of a condition that has touched all three of us in different ways.
I have no doubt that we will come through this challenging time, but I hope the disruption COVID 19 is causing has a limited impact on you, your family and your friends. In the meantime, we will continue to do our best to serve the information and education needs of primary care and the wider neurology community by keeping the virtual doors of the P-CNS open! 
Best wishes to you all, 
Neil
Neil Bindemann PhD
P-CNS Executive Director
---
---
EQOL: a new online epilepsy hub
Epilepsy Quality of Life (EQOL) is a new online hub where people will be able to share information and resources to supporting families and individuals diagnosed with epilepsy. The P-CNS secretariat, Innervate Ltd, along with the web designer team at  Base 8 Innovation have worked in partnership to bring this project alive. Thanks must go to Nutricia, P-CNS corporate partner, who have helped to fund this exciting project. The website was launched on Purple Day 2020, and can be found at
www.eqol.org.uk
We are pleased to announce that Symprove Ltd, a company committed to developing the understanding of the role of the gut microbiome through extensive research and testing, has become our latest corporate partner. Founded in 2002, Symprove Ltd is committed to developing the understanding of the role of the gut microbiome through extensive research and testing. They developed a unique water-based food supplement called Symprove. Launched in 2010 it contains four unique strains of live and active bacteria to support a healthy microbiome within the context of a healthy diet and lifestyle. To read more about their product and the company, visit their health professionals website
here.
---
---
In other news….
Virtual Neurocare
As many of people gear up to work from home and limit their travel for the next few weeks and possibly months, we thought that over the next few newsletters we would start to highlight examples of what we have called 'Virtual Neurocare'. We're going to start with the good old telephone system and highlight the excellent support that charities like the Brain and Spine Foundation provide with their telephone helpline. As it becomes more difficult to see a doctor face-to-face in the coming months, virtual healthcare information and support like the nurse manned Brain and Spine Foundation telephone service are set to become even more important. If you have a service like this that we can direct people to, then email us at info@p-cns.org.uk and we will look at placing the details on our website. 
New Clinically Appraised Topics for mild cognitive impairment.  
To address gaps in knowledge on the key topic of cognitive dysfunction in Parkinson's, the Parkinson's UK Excellence Network's multidisciplinary Evidence-Based Practice Working Group, have developed a new a series of critically appraised topics (CATs) on the clinical assessment and management of mild cognitive impairment. The CATs are supplemented by a convenient, quick-reference clinical algorithm. This combines best available evidence, clinical expertise and individual patient preference. To read more about the CAT click here and for the latest Excellence Network newsletter click here.
UK-based Sleep Council and the Sleep Charity release their Sleep Manifesto
The Sleep Charity and The Sleep Council are two UK-based organisation that are working together to raise awareness that sleep is a vital component of health and wellbeing and that everyone living with sleep issues should have access to effective, consistent, evidence-based support.  At the recent launch of their 
'Sleep Manifesto'
, held at the Houses of Parliament, P-CNS Exec Director, Neil Bindemann, who was invited to speak, highlighted as part of his talk, some of the research that is helping neuroscientists to better understand why we sleep. Both organisations campaigning for the government to raise greater awareness of the wide-ranging effects of poor sleep.
Neurodigest
Look out for your 2020 issue of Neurodigest which is going to press shorty. If you haven't previously received a copy it's not too late to subscribe. You can do that at
www.neurodigest.co.uk
---
---
Ebrain—a leading provider of independent online learning in neurosciences
When did you last look at ebrain? Did you know that all members of this society have free access to ebrain (www.ebrain.net)? It is a non-commercial, charitable initiative that we should all be supporting as much as possible.
Ebrain has over 500 e-learning sessions approved to provide CPD by the Royal College of Physicians, and as the COVID 19 virus has resulted in a lot of CPD events being cancelled it may be a good option for many of us.
There are also practice MCQs, virtual patients, some webinars and a whole load of other content.  If anyone in the society has ideas on how it can be developed further to help support us then please contact admin@ebrain.net
Access to e-brain is free once you join the P-CNS for £45. For further details and how to get access click here.