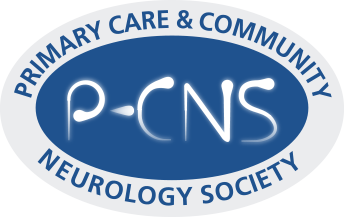 P-CNS newsletter: Spring 2021
As we all emerge from a long period of isolation into the spring sunshine, we send our best wishes to our supporters and followers for their continued good health. We hope that you've all managed to navigate your way through this difficult period without too much distress and disruption and this weekend you can enjoy some of the joys of spring, whether in the garden or our for a walk.
Here's the latest news from the P-CNS:
RCGP One Day Essentials: Recordings now online
We were pleased to co-host a neurology-focused One Day Essentials event with the RCGP in January. Over 100 people attended virtually on the day. Recordings from the event are now available to watch on the RCGP's website and are free to all those who registered for the January event. If you didn't attend in January but still want to watch the recordings, the standard ticket price applies. 
You can find the recordings here.
Curiate, a new e-learning platform by Innervate
Curiate is a new online learning platform from Innervate Ltd in partnership with the Skills Network. It has been launched with a range of ready-made online short courses support Continuing Professional Development (CPD). We have plans to create new bespoke neurology related courses in partnership, as the platform grows.
All of the currently courses are short bite-sized interactive and engaging CPD models. They are designed to take an average of two hours to complete. They are auto-marked, meaning that feedback is instant, and a CPD certificate is issued on completion of all courses. You can browse or sign up to any of the Curiate course from this address. If you are interest to work with us to build new course material then please email in at info@p-cns.org.uk.
Bolt Burdon Kemp: Our newest sponsor
We are delighted to announce Bolt Burdon Kemp as our newest corporate sponsor!
Bolt Burdon Kemp is a leading firm of solicitors for serious injury claims.
Their specialist brain injury solicitors have over 30 years' experience in achieving strong results in complex claims involving adults and children with brain injuries. They are recognised as a leading firm in the field of head and brain injury by the independent Chambers and Partners and Legal 500 guides.
Bolt Burdon Kemp's brain injury specialists understand the far reaching effects of neurological injury on an individual and know the importance of prompt diagnosis, treatment and rehabilitation. They place clients' wellbeing at the centre of their actions and seek to support them outside of legal process.
Bolt Burdon Kemp's partnership will help to support the Primary Care and Community Neurology Society's work to enhance the delivery and quality of care to those with neurological conditions.
How are you Feeling?
We wanted to alert you to a survey that is being run by Innervate Ltd and invite you and any of your colleagues or friends and relatives to take part. The survey is part of wider research to explore whether better recognition of emotions arising from either a physical or mental life event can help to support the health and wellbeing of people. Read more about the survey and see some interim observations here.
MND Community of Practice
Our partners at the MND Association have launched the MND Professionals' Community of Practice (CoP). The Community is for health and social care professionals practising or interested in the field of MND care. It's a peer-led group of health and social care professionals encouraging and supporting the development of good care for people living with, or affected by, MND.
Being an active member of the CoP could count towards your professional CPD requirement. To find out more or join the Community of Practice click here.
NeuroLifeNow
NeuroLifeNow is a new app and website for people with neurological conditions to share their experiences. The app has been developed by the Brain and Spine Foundation and the Neurological Alliance.
The platform allows for the routine collection of patient experience data, so we can get a real time view of if and how people with neurological conditions are accessing services. This is the pilot phase of the platform, which will run until the end of March 2021. Gathering up this sort of data, in the current circumstances, is of course extremely timely.
Please do download and share the app:
You can download it from the Apple store here.
The Google Play store here.
Or use the web platform here.
Thank you in advance for your support.
Brain Tumour Charity
The Brain Tumour Charity has put together an interactive step-by-step guide for people who have been diagnosed with a brain tumour. The guide covers every part of the patient experience from first symptoms to diagnosis and treatment. It's a great resource which has been built in collaboration with doctors and people with brain tumour experience, so be sure to share it with anyone who could benefit!
In other news:
NIHR alert: Palliative care for neurological conditions 
A new NIHR trial of short-term integrative palliative care (SIPC) in neurological conditions has revealed that SIPC gives the same benefits to patients as standard care at a lower cost per patient. The OPTCARE study, the largest study of palliative care in a variety of neurological conditions, compared two groups of patients receiving SIPC and standard end-of-life treatment for neurological conditions. The findings of the trial can be accessed here.
 
New neuro rehabilitation centre opened in Salisbury
South Newton Hospital, an independent specialist neurorehabilitation centre in Salisbury, opened its doors for the first time last month. Renovo Care and their parent investment firm Blantyre Capital have invested £1m in the site, which can currently accommodate 17 patients and includes en-suite single bedrooms, a pool, a gym and a mature garden. South Newton Hospital is the fourth neurorehabilitation site that Renovo have acquired since the company's incorporation in January 2020. Read more here.
From the NHS Networks
The stress-resistant manager: building your resilience
Act FAST campaign to improve stroke outcomes
Ebrain—a leading provider of independent online learning in neurosciences
When did you last look at ebrain? Did you know that all members of this society have free access to ebrain (www.ebrain.net)? It is a non-commercial, charitable initiative that we should all be supporting as much as possible.
Ebrain has over 500 e-learning sessions approved to provide CPD by the Royal College of Physicians, and as the COVID 19 virus has resulted in a lot of CPD events being cancelled it may be a good option for many of us.
There are also practice MCQs, virtual patients, some webinars and a whole load of other content.  If anyone in the society has ideas on how it can be developed further to help support us then please contact admin@ebrain.net
To find out more about how you can access Ebrain for free visit our website here.