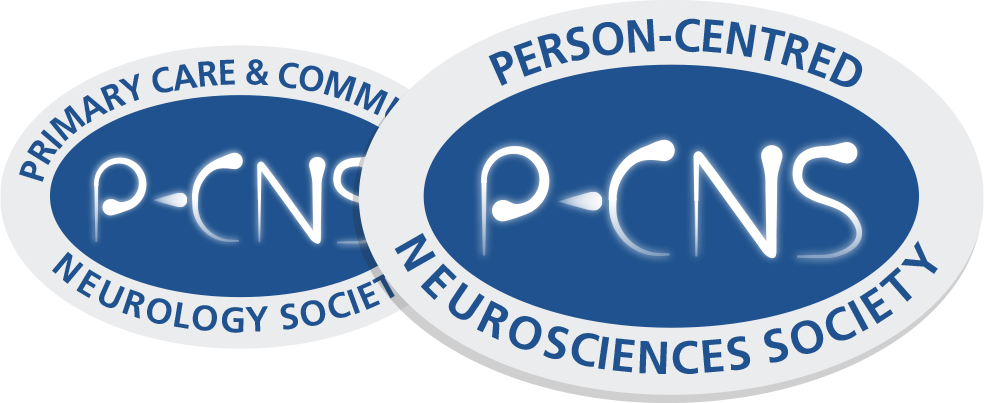 Dear All
As we come to the close of 2021, I'm pleased to report that it's been possible for the Society to be far more active, especially in the second half of this year. We have been focussed on communicating the renewed vision and mission, along with our new Person-Centred Neurosciences identity. Here's a short summary of the activity:
A new logo, which keeps the existing name, but incorporates the Person-Centred Neurosciences Society name
Refreshed website pages including:

Home page, with a short introductory video on the main banner, and new content, some of which is connected with our attendance at recent educational events
Refreshed "About Us" page which included details of our new Steering Committee members, 
A new "Learning through lived experiences" resources page, which is to be developed over time

Refreshed Twitter account, with new logo added
Access to online education content via a platform called Curiate. Innervate Ltd has licenced the platform from a company called The Skills Network. We have access to various modules that are ideal for supporting anyone living with a neurological condition (or not), whether a professional or not. Plus, we can use the platform to create and deliver new modules.
Partnering with the Best Practice Show at the NEC in Oct which included:

A 45 min session entitled "A person-centred approach to neurosciences – what it's like to be a health professional living with a neurological condition", with key members of the steering committee taking part.
An exhibition stand, to engage with the delegates and provide information on our new vision and mission etc

Exhibiting at the Global Keto Symposium, organised this year in Brighton by Matthew's Friends, and which celebrated 100 years of research into the ketogenic diet. For anyone interested you can register to watch the video archive of the presentations, which includes research on migraine, mental health disorders and epilepsy at https://globalketo.com/.This is open until the end of January and our members have been sent details of a 20% discount code.
Partnering with Guidelines Live at the London ExCel at the end of Nov which included:

Three sessions – a talk from Nassif on the NICE guidelines and then Jonny, who we are grateful to for organising and managing the recording of a 40 minute session on Urgent and Emergency Neurological Referral. This is can accessed from the home page of the website. The third session was entitle "Person-centred care in neurology" and I have just finished a recording based on that presentation and have also placed it on the home page of the website.  
An exhibition stand, which again helped us to interact with the delegates and to distribute information about the P-CNS and our work such as the Epilepsy Quality of Life resource sharing platform, www.eqol.org.uk, which recognises the significant value that comes from learning through lived experiences in the world of epilepsy. We hope to build on that work through 2022. 
As we head toward 2022, there a few new projects that we are planning. The first is more advanced:
A relaunch of Neurodigest, which includes a new editorial board to reflect the change in focus to the rapidly expanding science and research of the Brain Gut connection. More details of the changes will be posted up on the website, www.neurodigest.co.uk, in the New Year, including an introduction to the new editorial board. 
The proposal to develop a set of practical guidelines on "Person-Centred Neurosciences". This is potentially in partnership with "Guidelines" the publication that many primary care professionals will be familiar with. 
A proposal to run an event (online if necessary) that links to the development of the above guidelines, highlighting, as part of our mission, the tremendous value that comes via learning through the lived experience, especially from those healthcare professionals living with a neurological condition, and how we can apply that to everyday practice. 
Finally, I would like to thank our wonderful Steering Committee for their support as we continue this exciting new chapter in our work, which includes identifying ways to enhance the delivery and quality of care to people with suspected and confirmed neurological conditions and help optimise their quality of life.
A very Merry Christmas and I hope you are able to enjoy a good break. 
Neil
Neil Bindemann PhD
Executive Director